REI Co-op
A Life Outdoors Is A Life Well Lived
Design, Branding & Consulting

REI is one of the largest member-owned cooperatives in the world. After the removal of 'Co-op' from the brand's official mark and name in the 1980s, REI wanted to reembrace and reintroduce the cooperative aspect of their business to their customer base. Working in tandem with Seattle branding agency Hornall Anderson, we looked to the company's past to provide inspiration for the final mark, eventually creating a modernized version of their 1970s REI Co-op mark.

Creative Direction: Jason Sutherland
Additional Design & Direction: Hornall Anderson
Examples of early expirimentation with a totally new direction for the brand.
A small cross section of the vast set of alternate and additional marks for multiple uses within the REI brand.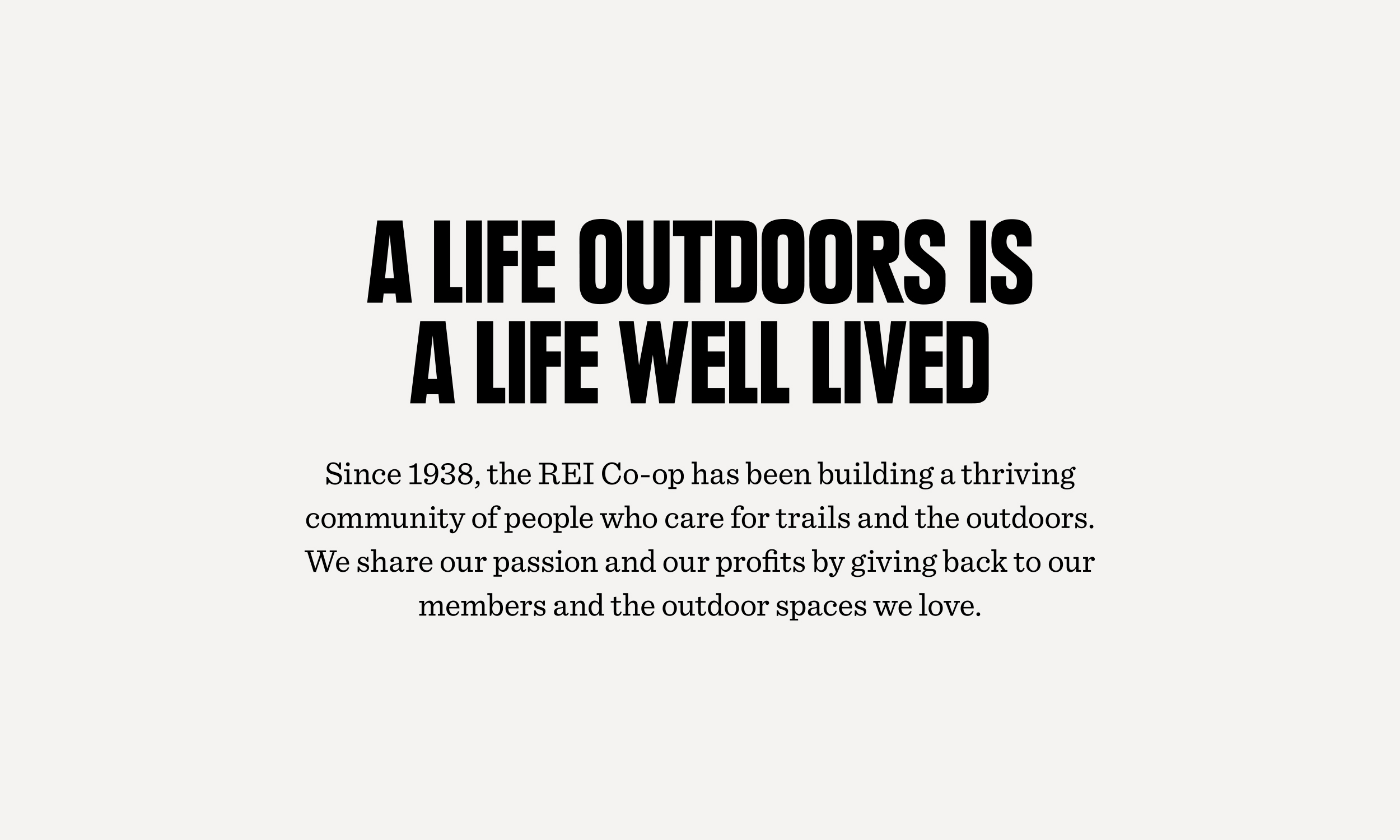 The brand also recieved new brand guidelines, including recommendations for typography. The final typefaces included Plak by Linotype for headlines and Sentinel by Hoefler & Co. for body copy.